Product Categories
Call us for Support
01933 234400
Company Standards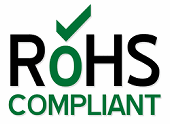 RoHS Directive
The RoHS Directive stands for "the restriction of the use of certain hazardous substances in electrical and electronic equipment". This Directive bans the placing on the EU market of new electrical and electronic equipment containing more than agreed levels of lead, cadmium, mercury, hexavalent chromium, polybrominated biphenyl (PBB) and polybrominated diphenyl ether (PBDE) flame retardants.
RoHS Directive compliance
Hylec-APL checks with all our manufacturers to ensure the requirements of the RoHS Directive are met.
When did RoHS come into force?
The RoHS Directive and the UK RoHS regulations came into force on 1 July 2006. The RoHS Directive is an Article 95 single market directive.
Enforcing RoHS
The National Weights and Measures Laboratory (NWML) has been awarded the contract to set up the UK's national RoHS enforcement body. We are now delivering RoHS enforcement since the regulations were fully implemented on the 1st July 2006.
Further information on RoHS
Link to RoHS website www.rohs.gov.uk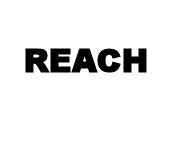 European Regulation (EC) No. 1907/2006, REACH Regulations
Further to the directive European Regulation (EC) No. 1907/2006, REACH Regulations. Hylec- APL has taken steps to ensure that the company fully meets any obligations that it may have.
As a responsible agent / distributor for many of the major electrical and electronic component manufacturers we, have reviewed the regulations to understand our responsibilities.
As a distributor of electrical and electronic components we are not involved in any manufacture or design of the products we supply. We do not produce 'substances' (chemicals) or 'preparations' and both electrical and electronic components are classed as 'articles' within the regulations.
We note that we are also classed as an 'importer' under the regulations as we introduce 'articles' in to the EU.
We are advised by the British Health & Safety Executive, https://www.hse.gov.uk/reach/, that REACH does not require us to provide a detailed breakdown of the substances in the articles provided that they are not intentionally released during the article's life-cycle. Lt does require us to identify for our customers any Substances of Very High Concern (SVHC) which are on the Candidate list that are present in the article(s) we distribute.
We can confirm that we have contacted our suppliers to establish that they are aware of their obligations under the directive and to ensure that any substances that appear on the regulations 'candidate list' or 'SVHC (substances of very high concern) list' are identified and notified where appropriate. Where necessary we will communicate this to our customers accordingly.
Currently no SVHC (substances of very high concern) have been identified by our suppliers.
This statement will be updated accordingly as and when new information becomes available.
Further details of the substances which are of very high concern can be found on the European Chemical Agency's website by clicking here.

ISO 9001
Hylec-APL and its suppliers work to International Standards for Product Approvals and Quality Management Systems and Health and Safety Regulations as applicable to the industry. Hylec-APL is Certified to ISO 9001
Click on the ISO 9001 Logo to download our ISO 9001 Quality Pack.